Silicone Coated Release Paper For Sanitary Pad Material

Price:negotiable
Delivery time: 15-20 days after receiving deposit or LC.
Payment terms: TT/LC/DP
Application: Sanitary napkin
Minimum order quanity: 1000.00 kgs
Packing details: Carton packing


+86-13599104026
Silicone coated release paper for sanitary pad material features:
Main material:Wood pulp, silicone oil
Basic weight: 42gsm
Width: 25mm-960mm
Printing: Up to 2 colors
Inner core diameter: 76mm
Outer diameter: 460mm
Loading quantity:15tons/20GP
Application:sanitary pad material, panty liner and so on
All the test are lot production averages




Items

Unit

Requirement

Result

Method

Color

 

one color

one color

Visual

Outside roll diameter

mm

450±10

450

Measurement

Core inside diameter

mm

76±1

76

Roll slit width

mm

55±1

55

Basis weight

g/m2

42±2

42.1

Whiteness

%

80-85

83

Moisture

%

8±2

7

Breaking tension

N/25.4mm

≥45

50

Peeling strength

N/25mm

0.08-0.25

0.17

Others

Wrinkles/ corrugation

None

Visual

Roll edge appearance

Neat, Clean, No Obvious Defects

Contamination

No Obvious Contamination; Free From Foreign Matter

Holes/Thin spots/Formation

No Obvious Holes / Thin Spots / With Good Formation
Related Resource
Application Industry
Our safe and stable products are widely applied in the field of disposable hygiene products and are used to make products that are not limited to the following:
Know More about Applications

Why Choose Juhua Materials Manufacturer In China
Juhua Is Professional Manufacturer Of Silicone Coated Release Paper For Sanitary Pad Material,
We have strong power to support our production, from factory environment
construction to equipment configuration, all leading to high quality products.
Quality control well
A reputable raw material manufacturer will have stringent quality control measures in place to ensure that their products meet industry standards and perform as expected.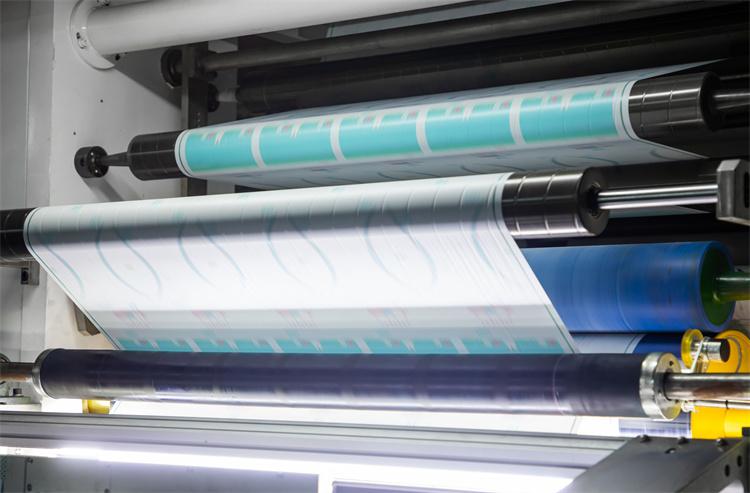 Research & Development
We are often at the forefront of research and development, providing new materials that can improve diaper performance or reduce environmental impact.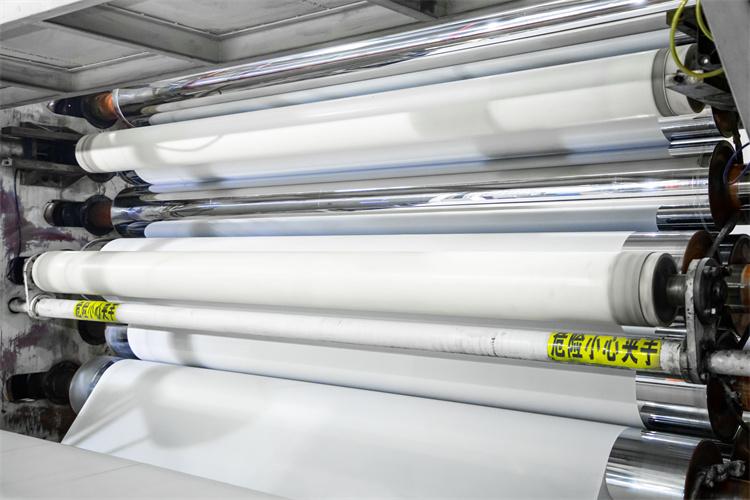 Customization
We can produce raw materials to meet specific requirements of the diaper manufacturer, such as different absorbency levels or special designs.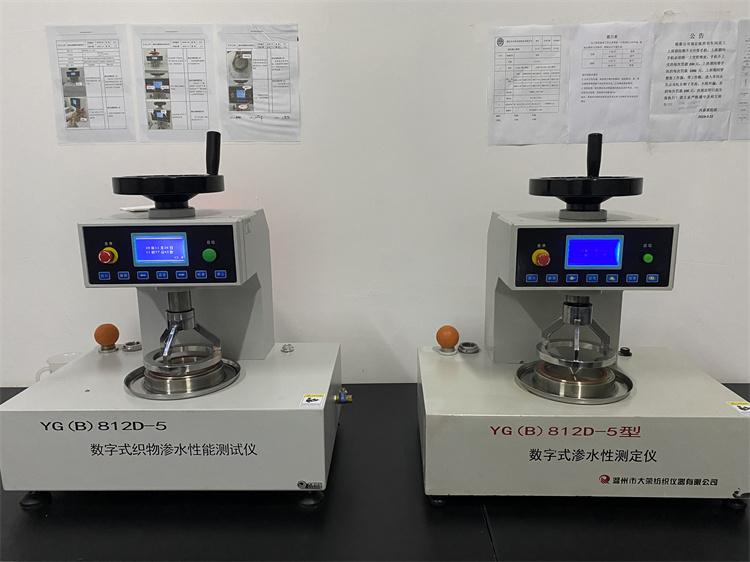 Continuous supply
A reliable supplier ensures that there is always a steady supply of raw materials, which avoids delays in production and keeps manufacturing lines running smoothly.
Silicone Coated Release Paper For Sanitary Pad Material
Related Quality Control

Raw materials
for hygiene products

Win-Win benefit

Mix loading

High quality&
Good Service
Non-Woven Fabric Manufacturing
01
Fiber/Raw
Material
Preparation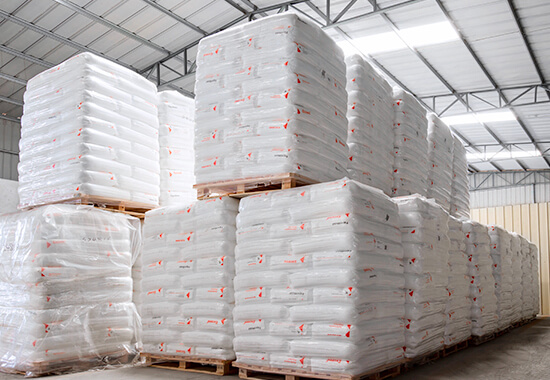 Fiber/Raw Material Preparation
Juhua's choice of raw materials is based on processability and the ultimate performance requirements of the fibre web. Fiber is the basis for all nonwoven materials. Most natural and chemical fibers can be used in nonwoven materials. In addition, we also use high-quality adhesives and finishing chemicals, which can bond the fibers in the web to each other to obtain a web with a certain strength and integrity.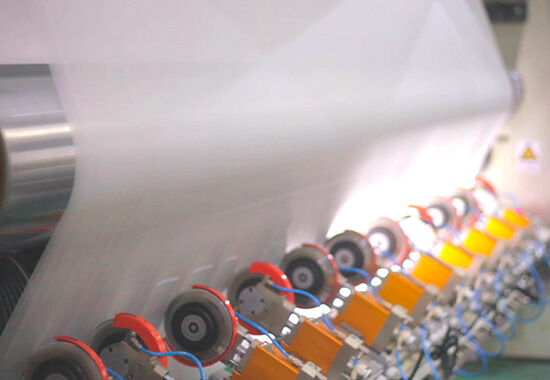 Laying
The process of forming fibres into a loose fibrous web is called laying. The reduced web strength at this time is very low, and the fibers in the web may be staple fibers or continuous filaments, depending mainly on the process of forming the web. Juhua's laying process mainly consists of dry laying, wet laying, and spin laying.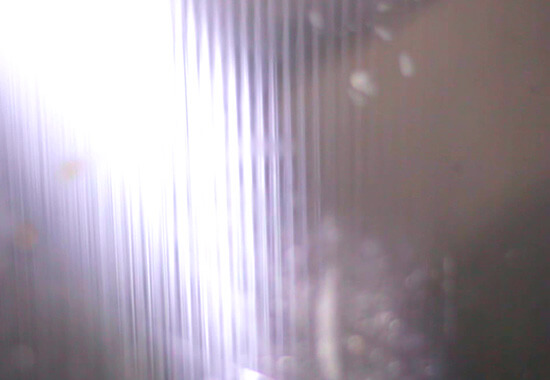 Bonding
After the fiber web is formed, the reinforcement of the loose fibers held by the fiber web by the related process is called bonding, which gives the fiber web certain physical and mechanical properties and appearance. Juhua's bonding process includes mechanical, thermal, chemical, stitch bonding, etc.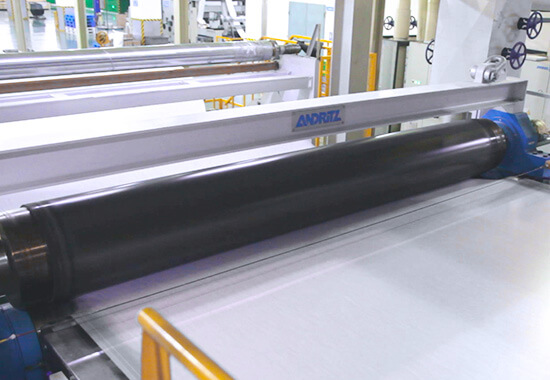 Finishing
Finishing is carried out after the bonding. Finishing is designed to improve the structure and feel of the product, and sometimes to change the properties of the product, such as breathability, absorbency and protection. Finishing methods at Juhua can be divided into two categories: mechanical methods and chemical methods. Mechanical post-treatment includes creping, calendering, shrinking, perforating, and the like. Chemical finishing includes dyeing, printing and functional finishing.
Backsheets Manufacturing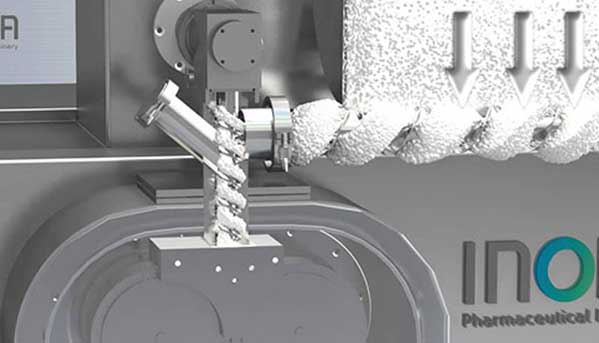 Prilling
The granulation process is to grind the purchased calcium carbonate and polystyrene, and after drying and adding an adhesive, the particles having good fluidity and a particle diameter of about 0.1 mm are prepared. This process can make the final product more filling, firm and more detailed.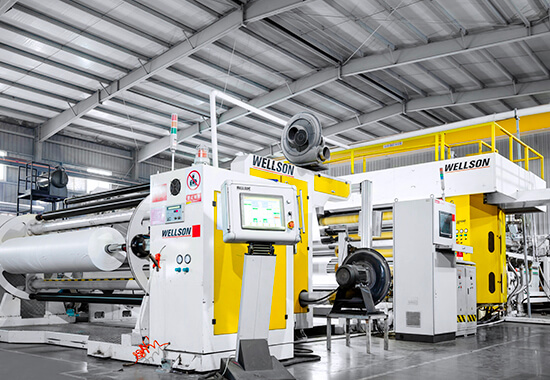 Film Formation
There are three steps in this process: the first step is to liquefy the raw material through a temperature of 250 degrees and shape it through cooling rolls; the second step is to preheat and then stretch and control the amount of gas permeability; the third step is to roughen the surface of the film by corona treatment, which is advantageous for ink adhesion.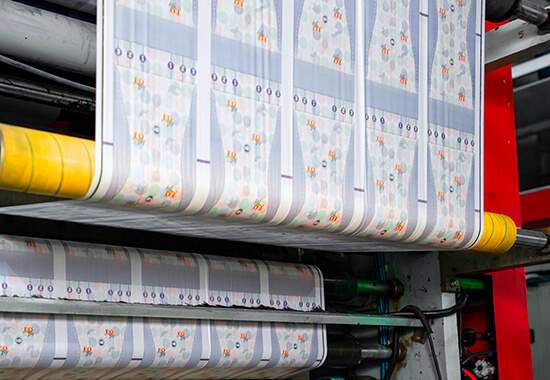 Printing
Juhua's products are all produced with food-grade environmentally-friendly water-based inks and advanced and efficient flexo presses. The products produced will not have any odor at all, completely eliminating the market complaints of consumers' most sensitive diaper odor residues. The color registration is accurate. We can produce up to 6 color positioning and cutting gas permeable membranes.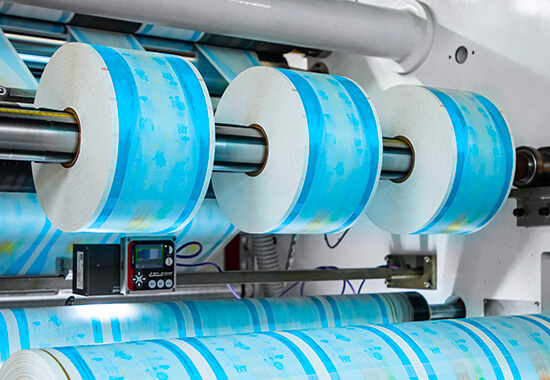 Slitting
Juhua uses a high-speed stable, precise edge-cutting slitter. During the slitting, the staff confirms the quality status of each product according to the process card, rejects the abnormality, and inputs the processing result into the slitting process card to ensure that the products transferred into the package are qualified.
Silicone Coated Release Paper For Sanitary Pad Material
Related Services
Materials sourcing
Our upstream raw materials are high-quality materials.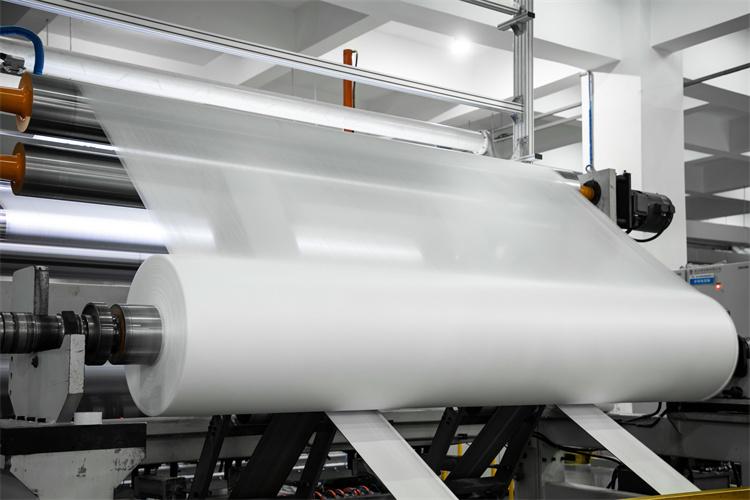 Material selection
We will help customers choose the best materials for their needs, based on factors such as comfort, durability, and price.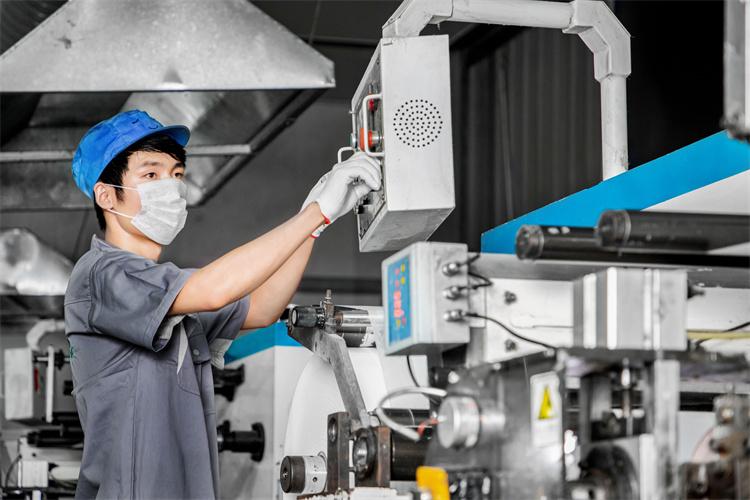 Product customization
We can offer customization services, allowing customers to choose specific designs, basic weight, width or styles for their products.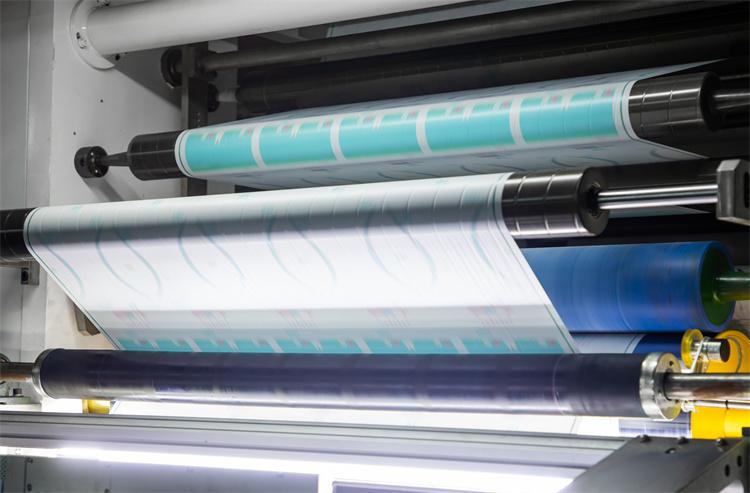 Related FAQ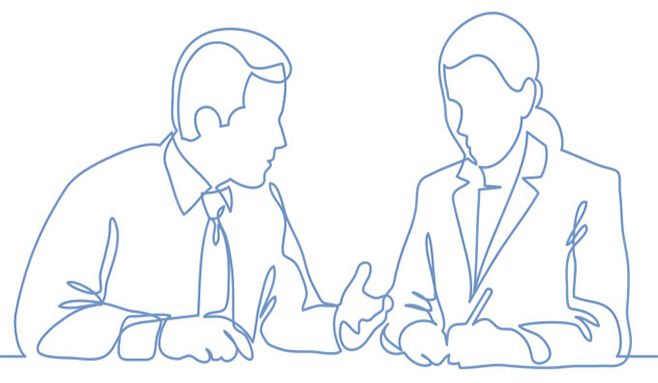 1.What hygiene product raw materials do you provide?
Q:What hygiene product raw materials do you provide? A:baby nappies, baby pull up diapers, adult diapers, baby diapers, wet wipes and other baby care products.
2.Can I put different raw materials into one container?
Q:Can I put different raw materials into one container? A:Yes, we can and make sure it is full loading to save your cost.
3.What is your spunlace non woven price ?
Q:What is your spunlace non woven price? A:Our price is absolutely competitive and we are offering an additional discount depending on your quantity.
4.Can I make our design on the release paper?
Q:Can I make our design on the release paper? A:Yes. You can send your design.
5.Why I need to choose your raw materials?
Q:Why I need to choose your raw materials? A:We are 1. reliable supplier with consistent quality of materials 2. more reasonable prices 3. Best service.
6.What information do u need for diaper non woven fabric?
Q.What information do u need for diaper non woven fabric? A:You need to provide us non woven type, basic weight, width, function and quantity.

Copyright ©2021 JUHUA All Rights Reserved